Order Your Free 2020 Touratech Catalogue (Paper - 816 pages)
The Entire Range
Everything you need for your next motorbike adventure, touring parts for more riding fun on the road and accessories for classic enduro bikes on 816 pages in the world's most comprehensive catalogue for motorbike equipment.
Available at the end of January 2020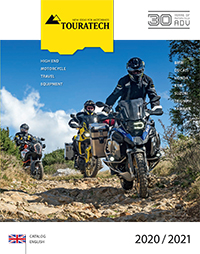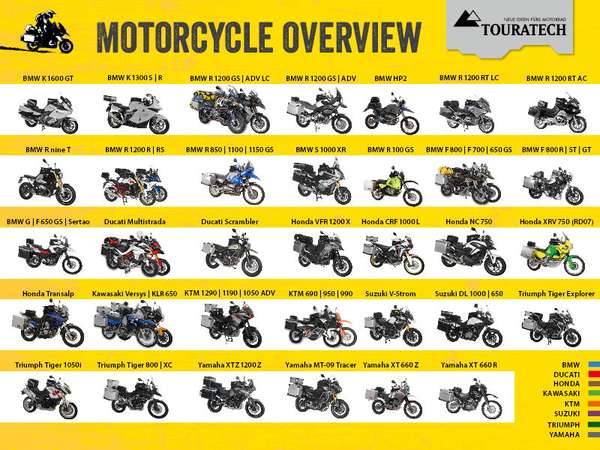 MOTORCYCLE OVERVIEW
If you want to go directly to your motorcycle model in the Touratech catalog. Here you will find all types of motorcycles with direct link to the appropriate chapter.