on the BMW R 1200 GS - whether for off-road and touring use carrying a heavy load or while chasing curves. Trials and experience show that the linear Touratech Suspension *CSC* (
ontrol) steering damper with its permanent assistive effect adds a whole new dimension to riding.
Depending on individual requirements, the damping can be adjusted very finely through 24 clicks to suit the riding conditions. There is a distinct improvement in ride dynamics when carrying heavy luggage with touring equipment, over long distances, on the worst roads, and/or on dirt tracks. Fitting the *CSC* steering damper makes the bike's ride and handling
Info: Only fits *BMW R1200GS(LC) 2013*
Greatly reduces the following effects:
- No more hard steering when cornering slowly with a heavy load
- Minimised disturbances transmitted to the handlebar by the rider
- For example: wind flow over motorcycle clothing and turbulence caused by a truck or van in front
- Minimised instability caused by ruts on motorways, main roads and dirt tracks
- Small front wheel with knobbly tires is noticeably more stable when riding off-road or on sand
- Less fatigue on long journeys thanks to consistently greater ride stability
Features:
- Touratech Suspension *CSC* steering damper for BMW R 1200 GS model 2013
- Supplied complete with appropriate mounting kit for the motorbike
- CNC-milled from high-grade 7075 aircraft aluminium
- Sensitive response characteristics
- Maximum safety - ideal for off-road and on-road use
- Elegant Touratech design
- 24-click damping adjustment
- Road legal
- 75 mm stroke
What's included:
- Touratech Suspension *CSC* steering damper
- Mounting kit for the BMW R 1200 GS
- Fitting instructions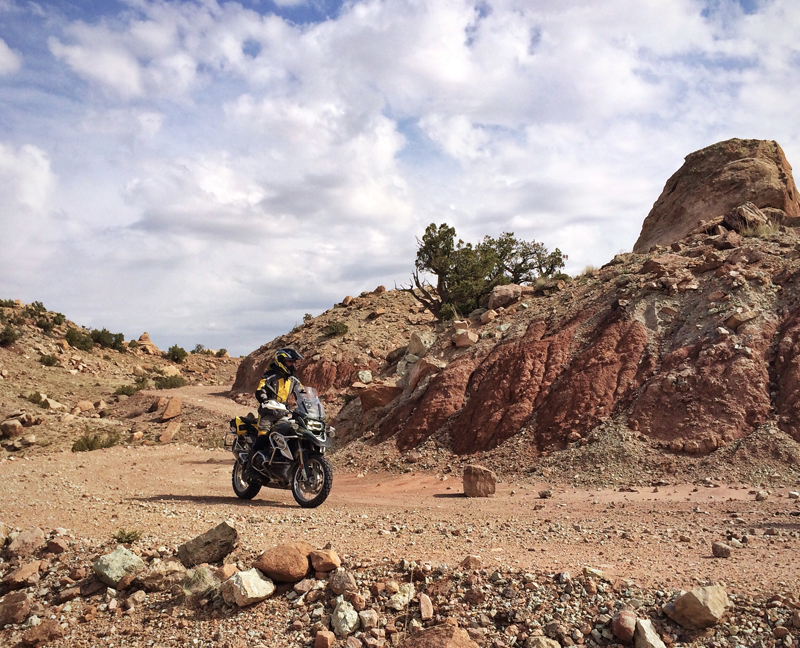 ---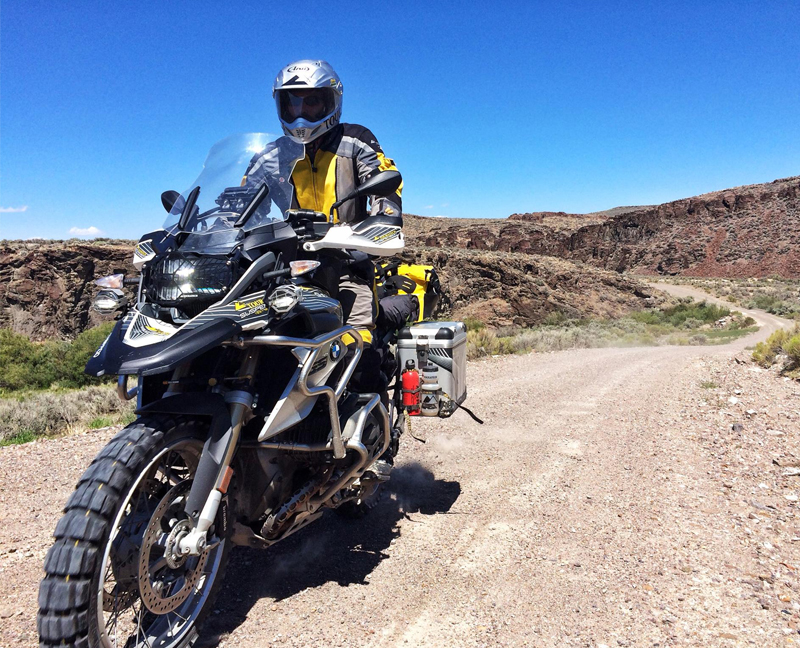 2013 R1200GS Water Cooled- Touratech Steering Damper Kit
If your BMW R1200GS 2013 model is giving a front-end shake, wobble, or vibration that is taking the fun out of your spirited on or off-road riding, it's time to install a Touratech steering damper kit. All 2014 model bikes now come equipped with a factory BMW damper, so adding the Touratech damper is a quick and easy way to update and improve the handling of your 2013 model R1200GS.
Turbulence from an oncoming semi-truck, an uneasy feeling from knobby tires on pavement, instability in sand or gravel; these are all problems that can be easily solved by adding a Touratech steering damper to your BMW R1200GS. While the R1200GS is an inherently stable motorcycle for touring, when pushed hard off-road, loaded up with luggage, or riding fast in the twisties, it can start to show signs of front-end instability. This feeling is increased even further when a knobby tire is mounted on the 19-inch front wheel.
A steering damper effectively absorbs and dampens force transmitted from your front wheel to the handlebars, keeping the ride smoother and more stable. This can be any kind of force from the jolt of a big rock hit down to a slight shake or vibration from a side wind. You will immediately notice the difference the first time you ride behind a big truck on the freeway, or push the bike hard on a sandy road.
The steering damper has 24 clicks of adjustment, so you can quickly dial-in your preferred damping level depending on the riding condition and terrain. Use a lighter setting for general road riding, and then increase the damping level as you transition to gravel roads, dirt roads, or sandy two-track riding.
This kit from Touratech includes everything you need to install a steering damper on the front end of your R1200GS. There is no need to buy separate dampers and mounting kits. This is designed and tuned specifically for your BMW R1200GS. The installation is a simple bolt-on process, and requires no removal of bearings, drilling, or modifying your motorcycle.
24 clicks of damping adjustment
All necessary mounting hardware included
Fits 2013 model R1200GS water cooled models only
For 2014 and newer see part # 045-583X
Made in Holland by HyperPro