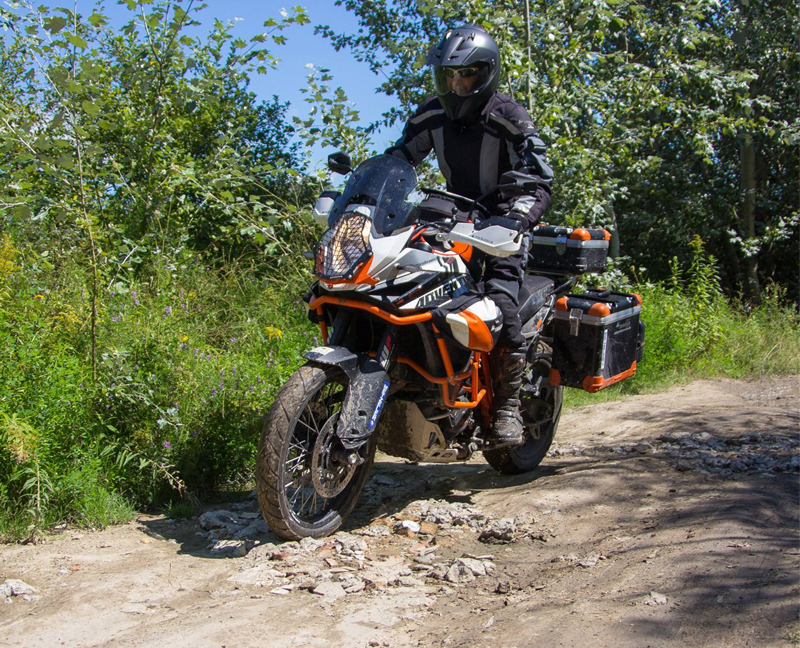 The perfect addition to the crash bar!
People usually decide to fit a crash bar to prevent more serious damage to the motorbike or its rider. Our bags for the crash bar extension add to these benefits by providing a combined total of 10 litres of extra storage space.
Easily accessible, simple to fit and no problem for everyday use on your motorcycle! The colour scheme matches the KTM, and the bags perfectly complement our tank bags and other luggage solutions.
● Insert panels made from strong waterproof tarpaulin
● The material that we use is not plain nylon - it is certified Cordura fabric, made in Germany, as also used for protective motorcycle clothing and expedition equipment
Waterproof coating on inside of fabric
● Fluorocarbon impregnation and Teflon coating by DuPont using nanotechnology for protection against moisture, dirt, oil and fading
● Washable and easy to clean
● The fabric used has been tested for harmful substances and certified in accordance with OEKO-TEX Standard 100
● Reflective 3M Scotchlite panels for maximum visibility
● Made for extreme loads and built to last
● Perfect fit
● Securely attached but can be quickly taken off the bike
● Low-weight bag with high carrying capacity and large usable volume
● Large main compartment without extra subdivisions provides maximum space for individual loading
● Flat, narrow shape allows great freedom of movement for active off-road use
● Appealing, exclusive blend of materials with a refreshing design
● Colour scheme matches the bike
● All luggage systems are carefully hand-crafted in Germany
● To ensure volume measurements are fair and accurate, they are taken in use with the bag fitted to the bike - they are not the result of estimates or rough calculations as is often the case.
Caution: Please use paint protection film if necessary.

Size: (L x W x H) approx. 35 x 6 x 21 cm
Capacity: approx. 2 x 4 litres
Colour: black/white/orange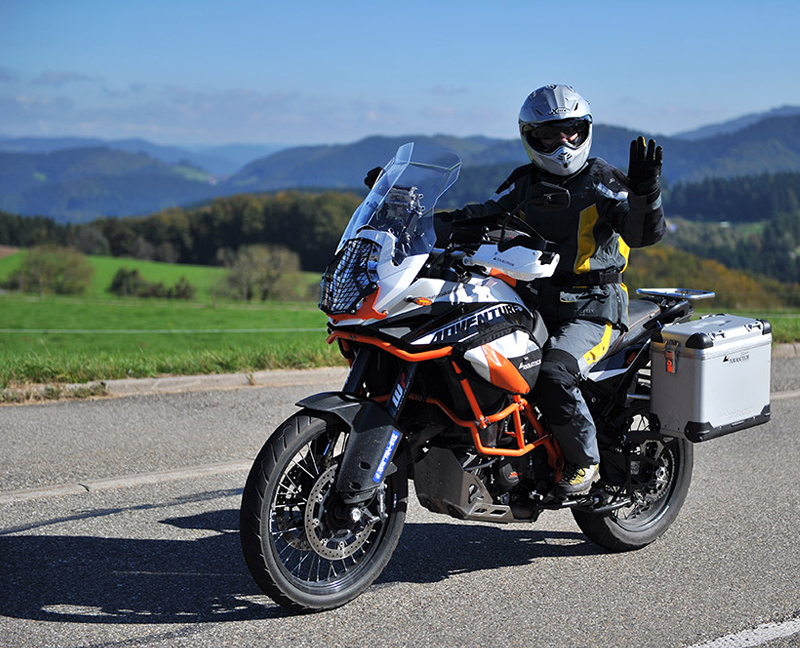 ---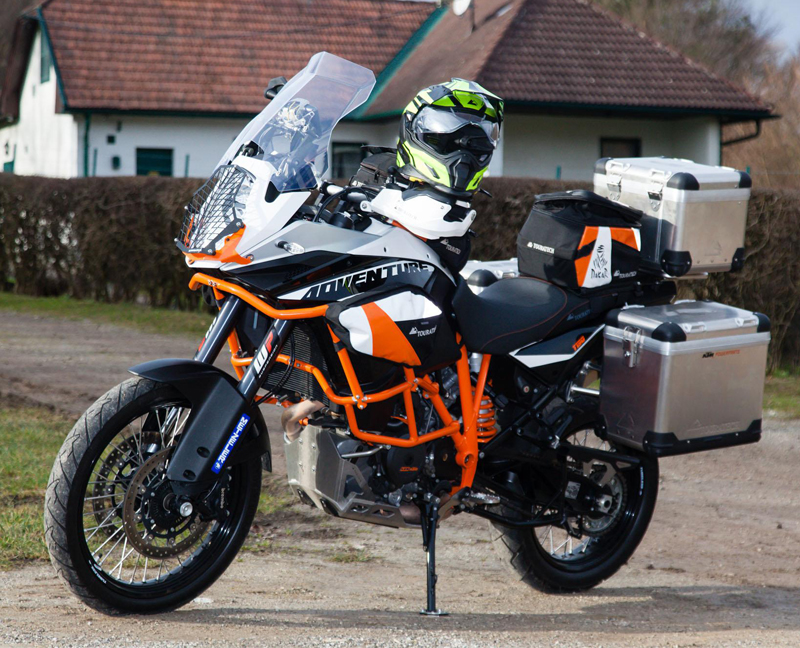 If you have Touratech upper crash bars, these crash bar bags are a great way to add extra luggage capacity to your KTM 1190 while keeping the weight forward on the motorcycle. These crash bar bags are designed specifically to fit on the Touratech upper crash bars for the KTM 1190 Adventure & Adventure R and come complete with a special mounting system that will hold them secure no matter what the conditions. The high quality materials, orange accents and stylish design compliment the sporty lines of your KTM.
These crash bar bags can be used in conjunction with any of our touring tank bags for the ultimate in soft luggage capacity.
Our bags are made only out of the highest quality materials. Unlike the other manufacturers who use standard Nylon material, Touratech uses premium Cordura. The certified Cordura fabric, made in Germany, is the same material used in high-end riding suits and is tough and highly abrasion resistant. The Cordura is also treated with a special Teflon coating to protect against dust, moisture, and fading.
NOTE: These bags are only compatible with the Touratech upper crash bars for the KTM 1190 Adventure & Adventure R, part # 371-5161 or 371-5162.
Only compatible with Touratech upper crash bars part # 371-5161 & 371-5162
Sold as a pair (L + R sides)
Capacity: approx 5 liters each side (10L total)
Colors: Black, or Orange w/ white & reflective details
Made out of Teflon-coated Cordura
Fits KTM 1190 Adventure & ADV R
Made in Germany by KAHEDO