In creating the BMW R1200GS, the developers at BMW have produced a motorbike that practically invites you take it on an off-road excursion. Our development team were able to make a number of further improvements to its positive off-road characteristics.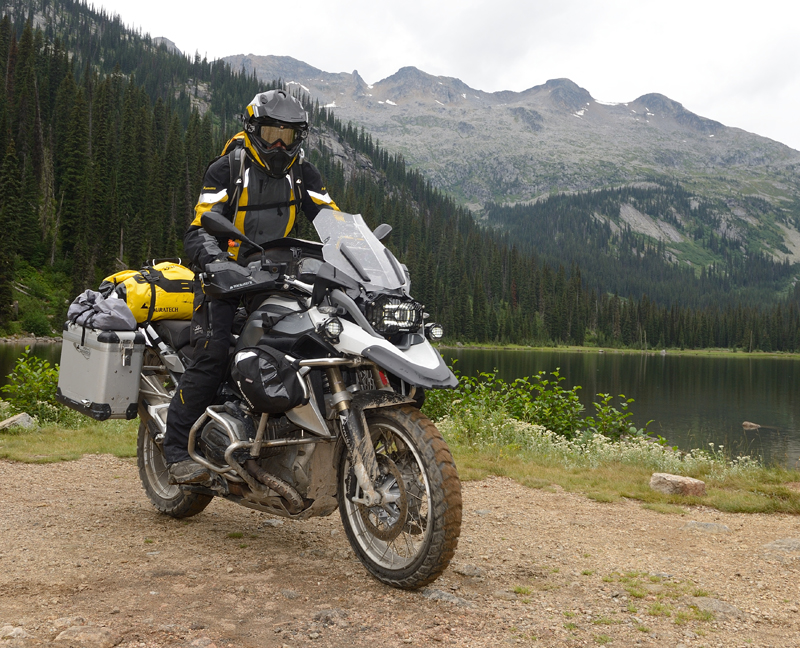 This engine guard is an absolute revolution!
Touratech have attached great importance to its robustness and functionality.
Serious damage, such as holes in the engine block, can be effectively prevented by fitting the large Touratech engine guard.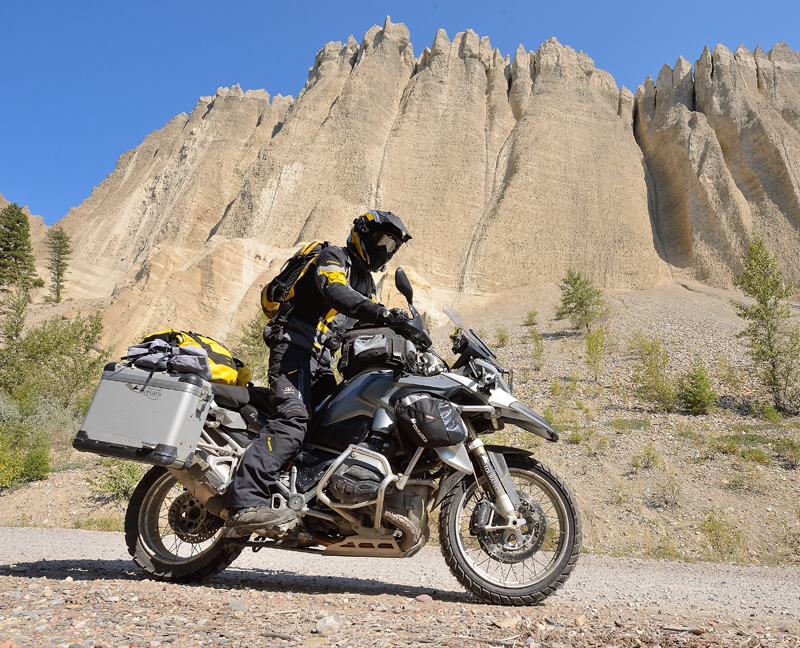 The overlong design of the "Expedition XL" provides optimum protection right down the line. Starting at the engine, it runs in a single piece almost to the rear wheel, and so even protects the catalytic converter. Wherever an obstacle impacts, the "Expedition XL" engine guard is there to work for you and your GS!
The R1200GS water cooled boxer is made to be ridden off-road, but has no frame underneath the motor to protect it from hazards on the ground. The exhaust manifolds, which are routed under the engine, are also exposed, making the skid plate a true necessity. Touratech has raised the bar by engineering a skid plate with 3 levels of impact-absorbing protection for your R1200GS liquid-cooled engine.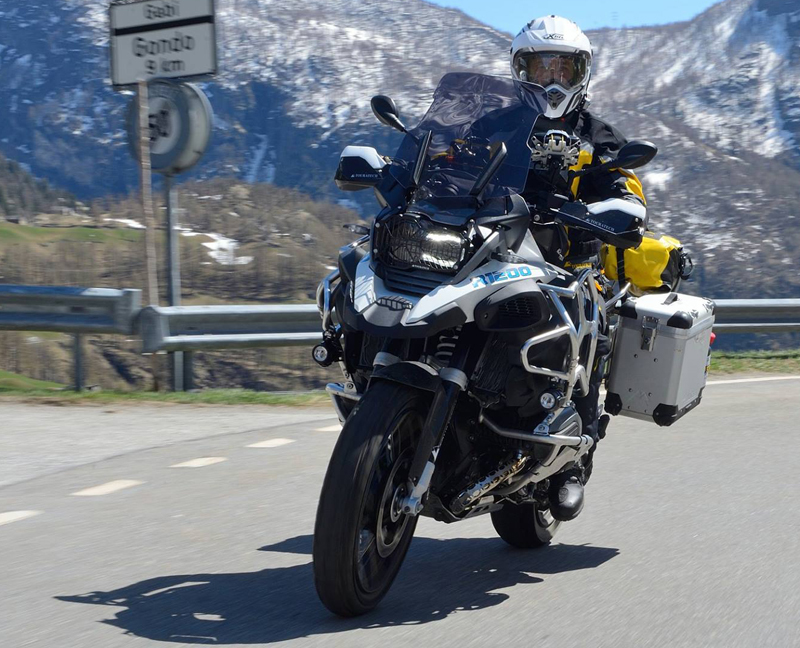 Expedition Long Skid Plate Design:
The foundation of the Expedition skid plate is a 4mm Stainless Steel reinforcement plate which is engineered to absorb and disperse impact forces by linking together 6 solid mounting points on the aluminum skid plate and 5 on the motor. The rear "tower" mount is made of stainless steel and extends upwards, bracing the plate to the subframe of the motorcycle.
The next level of protection comes from the heavy gauge 4mm aluminum skid plate engineered with corrugated channels for maximum strength and stiffness. The broad coverage of the Expedition skid plate protects the exhaust and engine case on the R1200GS 'water boxer'. The 6 mounting bolts are recessed in the channels for added protection and ease of service. The front of the skid plate extends upwards enough to protect the GS's vital oil filter and cooler which are left exposed from the factory.
The Expedition Skid Plate is finished with high-strength, fiber-reinforced polyamid nylon sliders that absorb impact and provide a sliding surface for negotiating obstacles. The rails also protect the bolt heads from rocks and other ground hazards.
Touratech's Expedition Long Skid Plate offers complete and unprecedented protection for your R1200GS water boxer engine. The heavy gauge stainless steel mounting plate absorbs impact while supporting the oversized 4mm contoured skid plate which has integrated polyamid nylon rails that absorb impact, protect bolt heads and provide a sliding surface for overcoming obstacles.
Heavy gauge 4mm aluminum construction with stainless steel reinforcement
Complete, full-length coverage
Dimensions: 28 inches long x 11.5 inches at widest point
Mounting bolts are protected
Corrugated Channel shape for maximum strength and protection
Ultra-strong Stainless Steel sub mount absorbs impact force
Stainless Steel rear tower mount connects to subframe for maximum strength
Low Profile design maximizes ground clearance
Removable Poly sliders absorb impact, protect bolt heads and provide a slide surface.
Precision crafted at Touratech in Germany
Fits BMW R1200GS Water Cooled Models Only (2013-on)
Fits BMW R1200GS Adventure, 2014-on
Not compatible with skid plate extension part # 01-045-5145-0