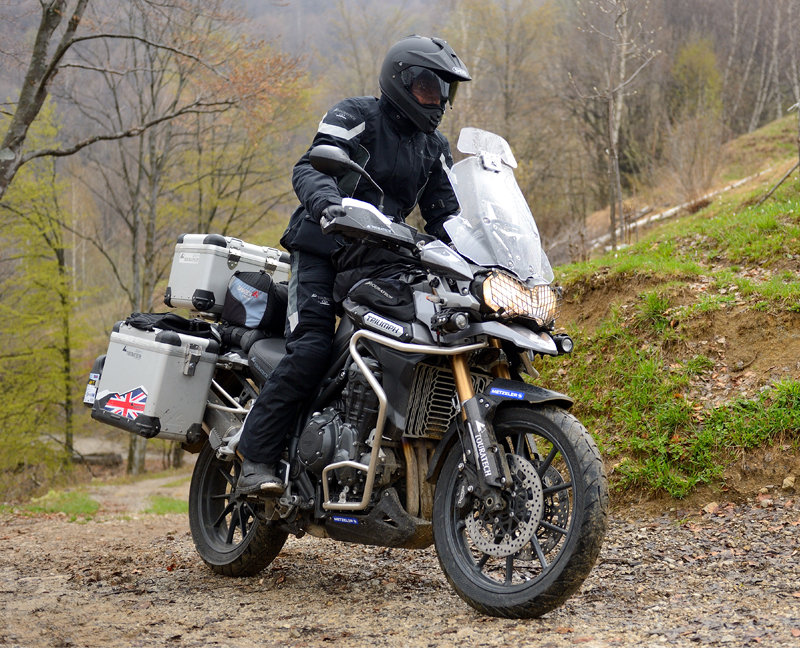 กระเป๋าติดท้ายรถ Streetline "New Style"

กระเป๋ายุคใหม่ดีไซน์สปอร์ตสำหรับมอเตอร์ไซค์

เบา ยืดหยุ่น และมาในสไตล์เดียวกันกับกระเป๋าติดถังน้ำมันรุ่น "New Style" กระเป๋าติดท้ายรถรุ่นนี้ได้รับการออกแบบให้แมทช์กับกระเป๋าติดถังน้ำมัน และเหมาะสำหรับใช้งานคู่กันบนมอเตอร์ไซค์ของคุณ พื้นที่เก็บของทั้งหมดของกระเป๋าอยู่ที่ประมาณ 21 ลิตร ตัวกระเป๋าผลิตจากผ้า Cordura และมาพร้อมกับซิปกันน้ำและแถบสะท้อนแสง 3M ขนาดใหญ่ที่จะช่วยเพิ่มความปลอดภัยให้กับมอเตอร์ไซค์ของคุณ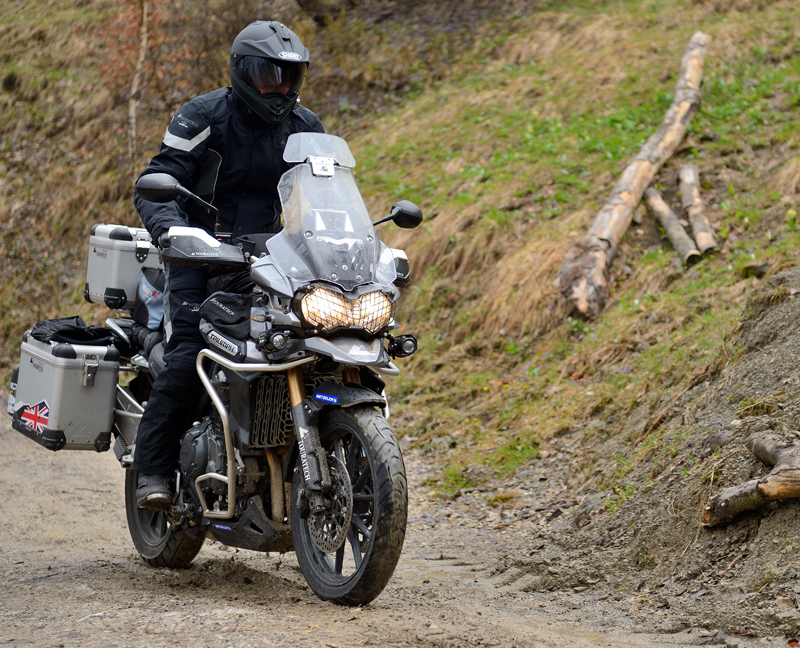 ฐานติดกระเป๋า *อเนกประสงค์* ช่วยให้สามารถติดตั้งกระเป๋าติดท้ายรถ Streetline ได้แม้ในมอเตอร์ไซค์รุ่นที่เราไม่มีชุดติดตั้งโดยเฉพาะ โดยใช้สายรัดยางยืดหน้ากว้างสามเส้นรัดใต้ที่นั่งซ้อนท้ายเพื่อยึดฐานติดกระเป๋าเอาไว้ คุณยังสามารถตัดแถบ Velcro ให้สั้นลงเพื่อให้เหมาะกับขนาดมอเตอร์ไซค์ของคุณได้เช่นกัน นวัตกรรมการเคลือบผิวกระเป๋าด้วยซิลิโคนยังช่วยให้กระเป๋ายึดอยู่กับที่ได้โดยไม่ลื่นไปมา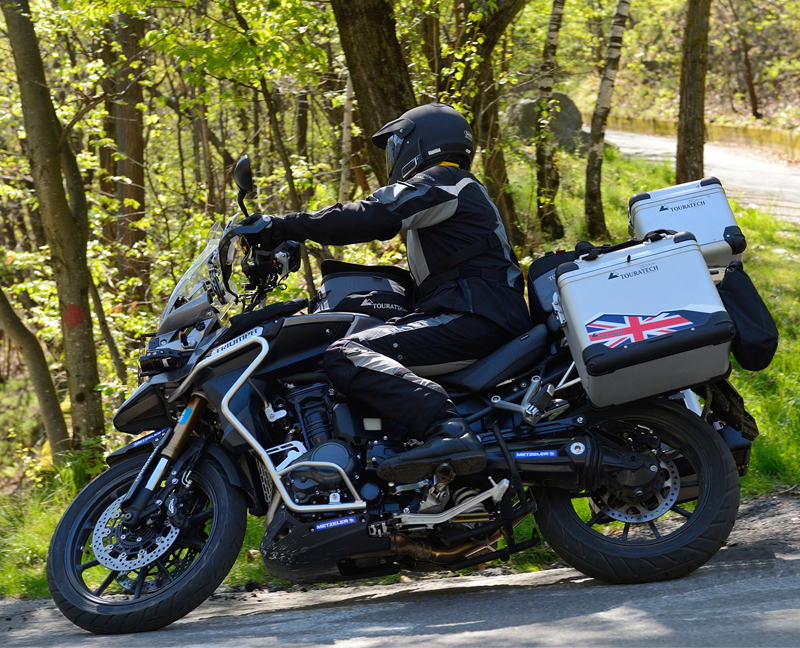 หูหิ้วและการออกแบบที่เป็นเอกลักษณ์เฉพาะตัวช่วยให้คุณสามารถใช้กระเป๋าใบนี้เป็นกระเป๋าถือที่ดูดีมีระดับด้วยดีไซน์ที่เหนือกว่ากระเป๋าเดินทางทั่วไปสำหรับมอเตอร์ไซค์ หรือจะติดสายสะพาย (อุปกรณ์เสริม) เพื่อใช้เป็นเป้สะพายหลังก็ยังได้

ผลิตจากผ้า CORDURA เคลือบด้วย Teflon ซึ่งมีคุณสมบัติกันน้ำและกันฝุ่น

ข้อควรระวัง: ควรติดฟิล์มกันรอยถ้าจำเป็น

สินค้าในชุดไม่รวมสายสะพายไหล่ (01-055-1619-0)

ผลิตในเยอรมนีโดย KAHEDO

ขนาด (ยาว x กว้าง x สูง): ประมาณ 36 x 26 x 22 ซม.
ความจุ: ประมาณ 21 ลิตร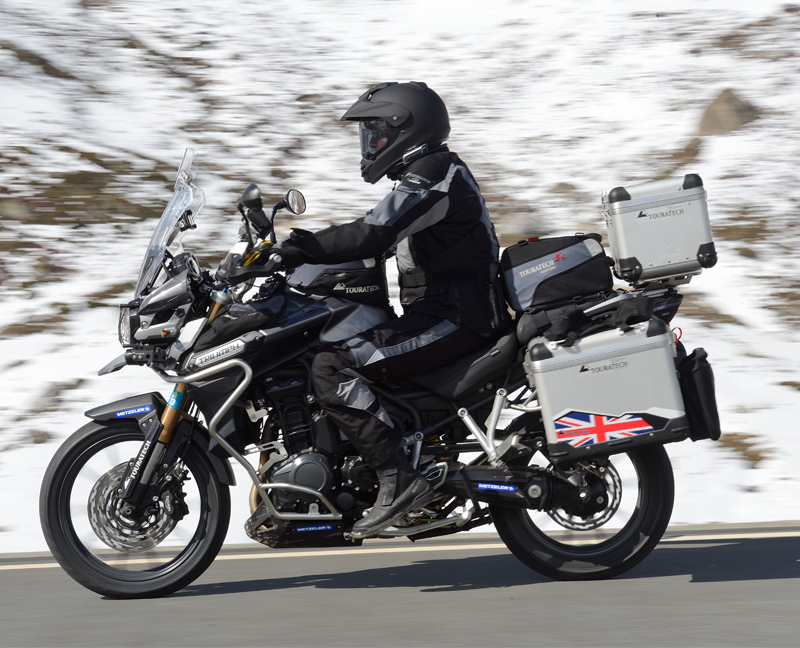 กระเป๋าอเนกประสงค์ขนาดใหญ่สำหรับติดท้ายรถจาก Touratech Streetline สามารถนำมาติดตั้งกับที่นั่งซ้อนท้ายของมอเตอร์ไซค์ทัวร์ริ่งได้เกือบทุกรุ่น ช่วยให้คุณมีพื้นที่เก็บของเพิ่มขึ้นอีก 21 ลิตรได้แบบง่ายๆ สายรัดยางยืดสะท้อนแสงที่ด้านบนและช่องใส่ของด้านข้างเหมาะสำหรับเก็บของที่ต้องหยิบใช้บ่อยๆ เช่น ถุงมือ แว่นกันแดด หรือของอื่นๆ ที่ต้องใช้ขณะเติมน้ำมันหรือข้ามด่านชายแดน แถบสะท้อนแสง 3M ขนาดใหญ่ช่วยให้ผู้ใช้ถนนคนอื่นมองเห็นคุณได้อย่างชัดเจนในเวลากลางคืน

หูหิ้วหุ้มยางพร้อมสายสะพายหลังในชุดช่วยให้สามารถใช้กระเป๋าใบนี้เป็นเป้สำหรับขนสัมภาระไปมาได้อย่างสะดวก

ฐานติดกระเป๋าอเนกประสงค์เป็นชุดฐานที่สามารถสอดครอบกับที่นั่งซ้อนท้ายได้ จากนั้น เพียงแค่ติดซิปกระเป๋าเข้ากับฐานเพื่อยึดกระเป๋าให้เข้าที่

ผลิตจากผ้า CORDURA เคลือบด้วย Teflon ที่แข็งแรงเป็นพิเศษ พร้อมคุณสมบัติกันน้ำและกันฝุ่น

คุณสมบัติการใช้งานเหมือนกันกับกระเป๋าติดท้ายรถรหัสสินค้า 055-1247 โดยมีความแตกต่างกันที่สีและการออกแบบเท่านั้น

• ขนาด (ยาว x กว้าง x สูง): ประมาณ 14 x 10 x 9 นิ้ว
• ความจุ: ประมาณ 21 ลิตร
• ผลิตจากผ้า Cordura เคลือบด้วย Teflon
• ผลิตด้วยมือในเยอรมนีโดย KAHEDO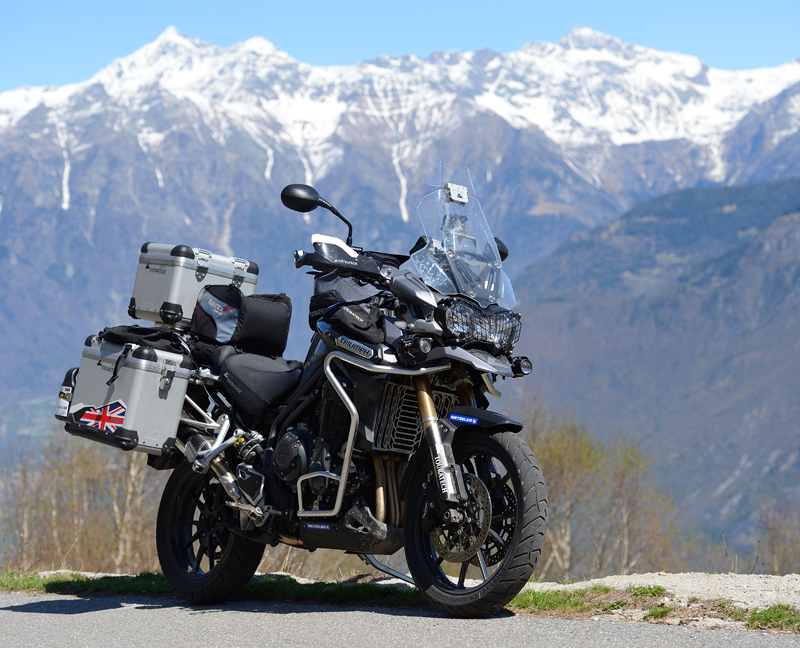 The new generation of motorbike luggage systems, in a sportive design.

Light, flexibel and in the same style than the tankbag "New Style"". The Rearbag was designed together with the tankbag and builds a nice and practical unit on your motorcycle. The available space of about 21 liters is build out of strong Cordura fabric and is equipped with water repellent zippers. Big 3M reflective applications give an additional security on the bike.

Now, with this *universal* attachment kit, our Streetline pillion bags can also be fitted to bikes that we don't offer a specific attachment kit for.Three wide elastic straps go under the pillion seat to secure the attachment kit.You can shorten the overlength Velcro fastener to fit the bike. An innovative silicone coating ensures the bags sit securely without slipping.

Thanks to the handle and the unique design, the bag can be used as handluggage and looks much better than the usual motorbike travelbags. With the optional straps, the bag can be used as a backpack.

Made from Teflon-coated CORDURA which is both water-repellent and dirt-resistant.

Please note: Use paint protection film if necessary! (Item number 01-101-0100-0)
Supplied without shoulderstraps (01-055-1619-0)

Made in Germany by KAHEDO.

Dimensions (l x w x h): approx. 36 x 26 x 22 cm
Volume: approx. 21 litre

---

This large universal touring tail bag from Touratech-Streetline attaches securely to the passenger seat of just about any touring motorcycle and provides 21 liters of convenient storage. A reflective bungee net on top, and side pockets give you a nice place to quickly stash your gloves, sunglasses, or other items when refueling or at a border crossing. Large 3M reflective patches increase your visibility to other drivers at night.
A rubberized carry handle and included backpack straps make this bag very easy to use as luggage away from the motorcycle as well.
The universal mount kit uses a base that slips over the passenger seat, then the bag simply just zips on to the base.
Made of Teflon-coated Cordura which is extremely strong and water and dust resistant.
Very Similar to the 055-1247 passenger seat bag, only differences are the colors and design.
Dimensions (l x w x h): approx. 14 x 10 x 9 inches
Capacity: approx. 21 liters
Made of Teflon-coated Cordura
Handmade in Germany by KAHEDO